In many ways, office moving can be challenging. Balancing the demands of day-to-day operations while planning a seamless transition to a new space requires careful organization and coordination. This is where commercial movers come into play, offering their expertise to alleviate the pressures of office moving. 
Our thorough guide is intended to assist you in navigating the transition challenges and ensure that everything is recovered in the transfer. With the assistance of professional office movers and our detailed checklist, your office move can be efficiently organized, orchestrated, and executed.
Step-by-Step Checklist for Office Moving
As more businesses open up to new ways of working, the way we work may have changed. You and your company must be prepared for any move, whether to a new workspace or to accommodate a hybrid workforce. If you are considering moving into a coworking or serviced office, remember that communication and preparation are key.
There are many reasons why people might be hesitant to move back to the office. However, there are some steps that you can take to make the transition as smooth as possible.
We're here to assist you – check out our guide for moving without stress.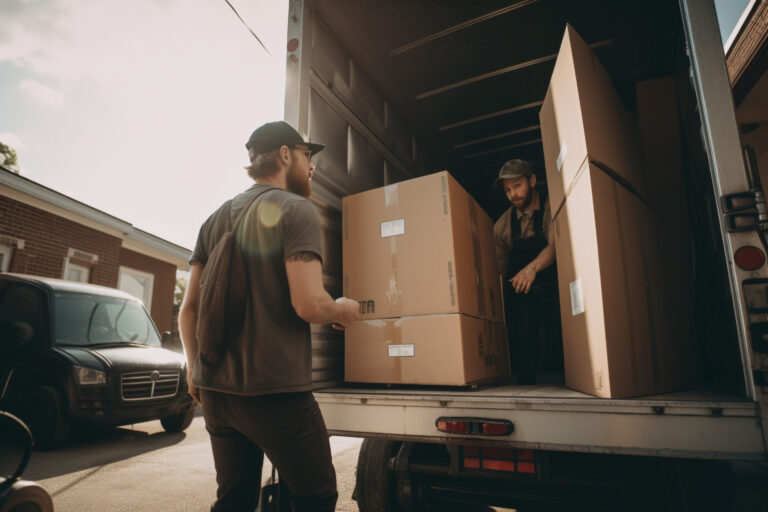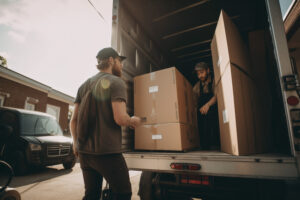 Step 1: First Things First
It's best to start planning your move 12-18 months in advance.
Check your commercial lease. You may lose your deposit if you plan to leave early. If you break something or cause damage to your space, this may be your responsibility. Be sure to be informed.

Consider your company's growth and sustainability needs when choosing a new location. Consider the design of your workspace, any tech requirements, and how they will benefit you and your employees.

Consider IT, data, computers, and connections. Consider how you can move your electrical equipment without slowing the workflow.

Create a team of planners who can delegate tasks and take responsibility for the moving process.

Compare the quotations you receive from various movers to see which one provides the greatest service for the lowest price.

Check if you need to purchase moving insurance for your machinery and equipment.

Budget your move to avoid overspending.

Plan your new space with a detailed plan.

Plan how to arrange your new office space by measuring it.

Do you have all the resources necessary to make a smooth office moving? A structured program will help you avoid business disruptions when moving to a new coworking space or office.
Step 2: Communication
It would help to inform internal and external stakeholders about your relocation as soon as you confirm your moving date.
Give official notice to your landlord and property manager.

You should notify all team members about the new address and moving date. You should also mention the move's reasons and the benefits it will bring your team members.

Create a master list of people to whom you must send an address change.

Be sure that all team members are aware of their respective responsibilities before the event.

Reservations with the moving company of your choice

Inform local partners, suppliers, and affiliates about your upcoming move. This is especially important for those affected by the change in address and contact details.
To whom to send an address change notice:
Clients and Partners

Suppliers and service providers

You can join any professional organization.

Statutory bodies

Any accounts departments

Your Internet service provider

Banks and Financial Institutions

Insurance Companies

Telephone Company

Providers of food service or bottled waters

Stationery Services

Photocopier or printer service companies

Your company can benefit from additional benefits.
Step 3: Preparation
It's now time to think about the logistics of your office moving furniture from one location to another.
Inventory existing office furniture

If you need new furniture, consult with a company that sells furniture.

Order new furniture or stationery, if necessary.

If necessary, arrange for external storage.

Assign color codes for each department. Create a detailed floor plan and assign color-coded stickers for each section.

Each team member should be assigned a number, and the corresponding number added to their equipment and desk.

Name and clearly define communal areas on your floor plan.

Sign all official documents, such as permits and licenses.

Book parking permits, local licenses, and elevators if you need to move.

Cleaning services are required at both your old and new offices.

Finalize the access codes and security of your new premises.

Send your movers a floor plan or, if necessary, arrange a meeting in the new location for your office moving.

Plan your moving day in detail for all of your staff.

List the emergency numbers of everyone involved with the move, elevator service, and building management.
What should the planning team be focusing on?
Assign one member to each team for the packing duties.

Decide how you want to pack your items.

Create a draft of directions to your new location, including parking instructions, public transport, etc.

Prepare a "moving kit" for every staff member. Include their desk number, color code, and information on the new location.

Decide on a standardized method to label laptops and other items such as screens, keyboards, hard drives, etc. Ensure that all staff members are informed.

Make sure that everyone brings home their devices and belongings.

Decide who will supervise the move and which representatives will remain at the old location until the last moving trucks have left.

Organize for each department to pack and seal their filing cabinets, etc.

Ensure that desk numbers and color-coded signs are marked and placed in the new area.

Ensure that all keys, tags, or codes of access and information on security are available.
Step 4: Making the Move
You should feel prepared for moving day. You can follow these tips to ensure everything runs smoothly on a moving day.
Prioritize fast Internet/WiFi access. Schedule the date when telephone systems and lines will be operational.

Installing new IT systems

Assure that representatives are available to place all items in their correct locations. Also, ensure that all desks and boxes are in the proper places.

Budget for refreshments to be provided for internal and moving representatives.

Air conditioning is a good idea if you need it.

You can keep your emergency numbers handy by printing them or saving a list on your phone.

Create a committee to plan a party for your office.
Step 5: Setting In
It's over! It's now time to set up the last few things so that you can get down to business.
Make sure that staff can see all areas.

Install all computer and tech equipment.

Installing telephone systems and lines

Update your company's website with updated contact information.

Create a new contact list if needed.

Distribute updated internal contact lists with departmental locations.

Check the property thoroughly and notify the moving company of any necessary damages.

Verify that your insurance is transferred.

Make sure that all old leases are canceled.

Confirm the receipt of any deposits from the previous premises.

Return all keys, passes, and key cards for the old premises.

Give out new keys, cards, and passes for the new office.

Verify all payments and invoices.

Press release your new address.

Leave a "welcome package" with a note of welcome, the team member's name, and job title on their desk. Include some snacks to help them get through a busy workday.
Conclusion
After considering this step-by-step moving checklist, it's clear that a well-orchestrated office moving requires extensive planning, careful organization, and, ideally, the assistance of professional office movers. You can make the entire process smoother and more efficient with seasoned professionals who know the ins and outs of an office move. 
When you have office movers like Movers Scarsdale NY LTD on your side, the upheaval of relocating doesn't have to affect your workflow or disrupt your business operations. Our expert team is committed to ensuring a seamless and successful move, leaving you free to focus on what matters most – running your business. Make your move a success story with us. Get in touch today!